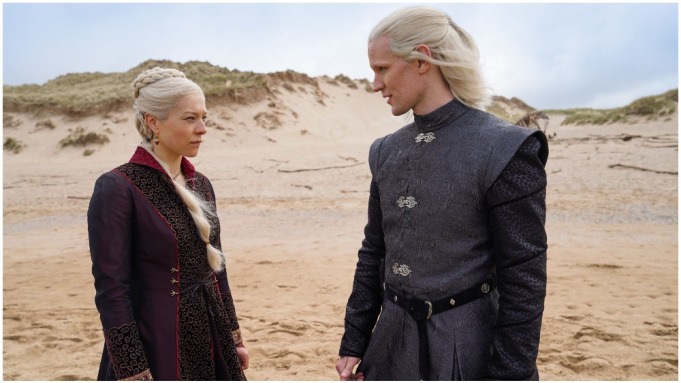 VIDEO. HBO a lansat primul trailer al serialului House of the Dragon (Casa Dragonului), un prequel al cunoscutei producții Game of Thrones.
House of the Dragon se va lansa în 2022 și va fi disponibil pe HBO Max, scrie Variety.
Evenimentele din House of the Dragon se petrec cu 200 de ani înainte de cele din Game of Thrones. Serialul spune povestea Casei Targaryen și a războiului civil din Targaryen care a devenit cunoscut sub numele de "Dansul Dragonilor".
CITEȘTE ȘI: VIDEO. HBO Max, disponibil și în România. Plus un nou serial din universul Game of Thrones. De când?
Serialul va avea zece episoade, conform oficialilor HBO și se bazează pe cartea "Fire & Blood", a lui George R.R.Martin.
Recent, HBO a anunțat șapte actori pentru noul serial: Ryan Corr, Jefferson Hall, David Horovitch, Graham McTavish, Matthew Needham, Bill Paterson și Gavin Spokes. Din distribuție mai fac parte: Paddy Considine, Olivia Cooke, Emma D'Arcy, Matt Smith, Steve Toussaint, Rhys Ifans și Fabien Frankel.
VIDEO. Trailer-ul pentru House of the Dragon