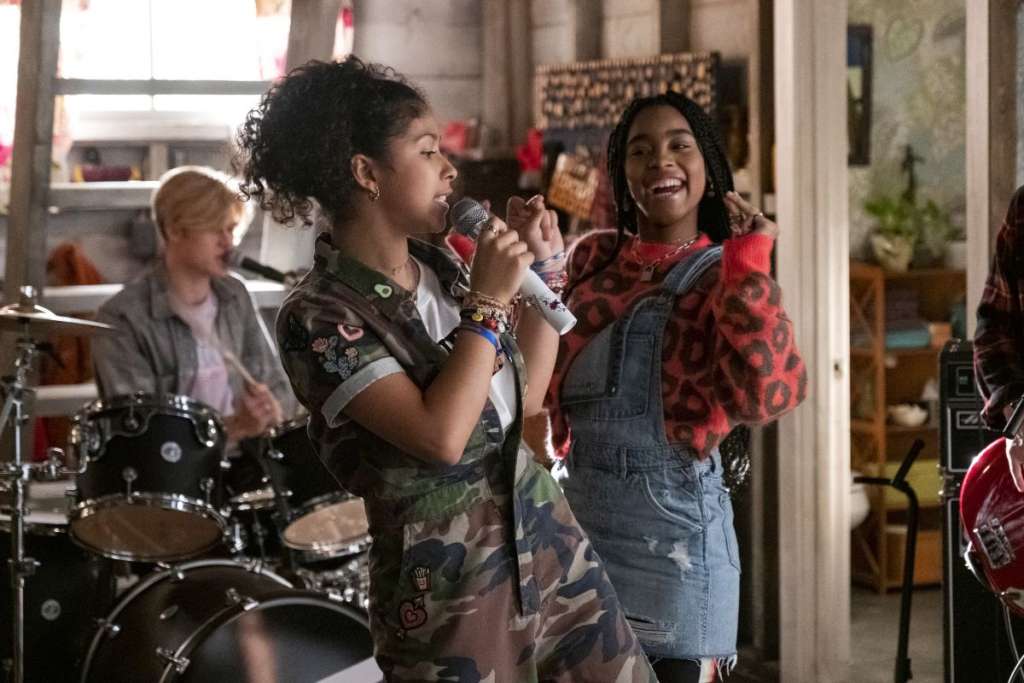 Toamna aceasta avem un nou musical pentru adolescenți Julie and The Phantoms. Netflix a anunțat zilele acestea primele detalii ale serialului ce va avea premiera pe 10 septembrie.
Povestea serialului, pe scurt
Adolescenta Julie (Madison Reyes) și-a pierdut pasiunea pentru muzică când mama ei a murit în cu un an în urmă.
Dar când fantomele a trei muzicieni simpatici (Charlie Gillespie, Jeremy Shada, Owen Patrick Joyner) din 1995 apar brusc în vechiul studio al mamei sale, Julie simte că spiritul ei interior începe să se trezească și este inspirată să cânte și să scrie din nou piese.
Pe măsură de prietenia cu Julie se dezvoltă, băieții o conving să creeze o nouă trupă împreună: Julie and the Phantoms.
Producția îi are în spate pe regizorul câștigător al premiului Emmy, Kenny Ortega (High School Musical, Descendants), producătorii executivi Dan Cross și Dave Hoge (The Thundermans, Pair of Kings) și coregraful Paul Becker (Descendants, Mirror Mirror).
Distribuția serialului Julie and the Phantoms:
Madison Reyes – Julie,
Charlie Gillespie – Luke,
Jeremy Shada – Reggie,
Owen Patrick Joyner – Alex,
Booboo Stewart – Willie,
Cheyenne Jackson – Caleb,
Carlos Ponce – Ray,
Sonny Bustamante – Carlos,
Jadah Marie – Flynn,
Sacha Carlson – Nick,
Savannah Lee May – Carrie.
Primele imagini din Julie and the Phantoms: