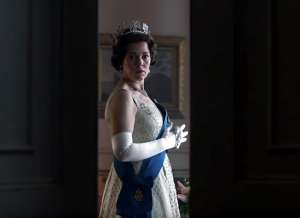 După doi ani de așteptări, Netflix anunță premiera celui de-al treilea sezon al serialului The Crown.
Gata cu minunata Claire Foy (cea care a interpretat-o pe Regina Elisabeta în primele două sezoane) și gata cu Matt Smith (cel care l-a interpretat pe Prințul Philip).
The Crown (Sezonul 3) se întoarce exclusiv pe Netflix pe 17 noiembrie, cu o distribuție complet schimbată. Noul sezon urmărește perioada 1964-1977.
Acțiunea din primul sezon s-a petrecut în perioada 1947 – 1955, iar în sezonul doi, a fost perioada 1956 – 1964
Noua distribuție a serialului:
Olivia Colman în rolul Reginei Elisabeta a II-a,
Tobias Menzies în rolul Prințului Phillip,
Helena Bonham Carter în rolul Prințesei Margaret,
Ben Daniels în rolul lui Tony Armstrong-Jones,
Josh O'Connor va fi Prințul Charles,
Erin Doherty va fi Prințesa Anne,
Marion Bailey va fi Regina Mamă
Jason Watkins va juca rolul Primului Ministru Harold Wilson.
FOTO. Distribuție nouă în sezonul 3 din The Crown