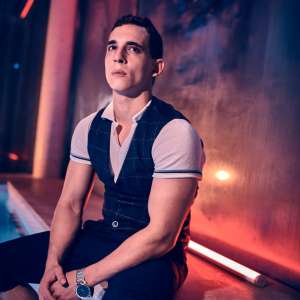 Netflix a confirmat cel de-al doilea sezon al serialului Elite (Elita). Titlul Netflix de origine spaniolă va fi produs tot de Zeta Audiovisual (Ahora o Nunca, Three Steps Above Heaven, I Want You), va avea 8 episoade și va fi filmat în 4K.
Viața elevilor din Las Encinas va reveni, însă deocamdată nu au fost confirmați actorii pentru următorul sezon.
Primul sezon a reunit trei actori dintr-un alt serial original Netflix, La Casa de Papel – María Pedraza, Miguel Herrán și Jaime Lorente – dar și mai multe fețe noi, precum Itzan Escamilla (Cable Girls, The Ministry of Time), Miguel Bernardeau (Ola de Crímenes), Arón Piper (15 Years and One Day), Ester Expósito (Estoy Vivo), Mina El Hammani (El Príncipe), Álvaro Rico (Velvet Collection) și Omar Ayuso (care debutează în ELITA). Din distribuție face parte și Danna Paola (Dare to Dream), care se numără printre cele mai populare actrițe și cântărețe din Mexic.
Despre serialul Elite:
Trei tineri Samuel (Itzan Escamilla), Nadia (Mina El Hammani) și Christian (Miguel Herrán) care aparțin clasei muncitoare câștigă o bursă pentru a studia la una dintre cele mai buni școli din Spania unde aceștia iau contact cu cei din clasa superioară și are loc o tragedie.
Elita este cel de-al doilea titlu original spaniol, este regizat de Ramón Salazar (Sunday's Illness, Three Steps Above Heaven) și Dani de la Orden (El Mejor Verano de mi vida, Party Town) și scris de Carlos Montero (The Time in Between și creatorul Physical or Chemical) și Darío Madrona (Génesis, La chica de ayer și co-producătorul The Protected).
Trailerul pentru al doilea sezon Elite (Elita):